Tooth whitening in just ONE SINGLE SESSION of ONE HOUR WITHOUT ANY INCONVENIENCE!
New dental whitening unit at Clinica Dental Padros
Would you like to show a brighter and more beautiful smile in a single one hour session and without any discomfort? Now it's possible.
We offer you the world's best teeth whitening unit. The system Polus Advance has been awarded by the renowned dental materials evaluation magazine, Dental Advisor, as the world's best teeth whitening unit every year for the last 8 years. The new model has just come out to the market and is available for you at Clinica Dental Padros.
This unit combines different activation light waves (LED, Plasma Arch and Halogen) in order to get the best whitening effect without causing any discomfort. It's equipped with photoelectric sensors that automatically graduate the intensity of the light in relation to the distance to the teeth. One single visit is enough to whiten your teeth several tones.
The unit also allows us to whiten one single tooth in a precise and personalized way. We can also treat difficult cases like tetracycline stains.
If you wish to receive more information about the possibilities of this new teeth whitening unit or about our dental esthetics treatments, call us at +34 933291895 or set an appointment at our webpage.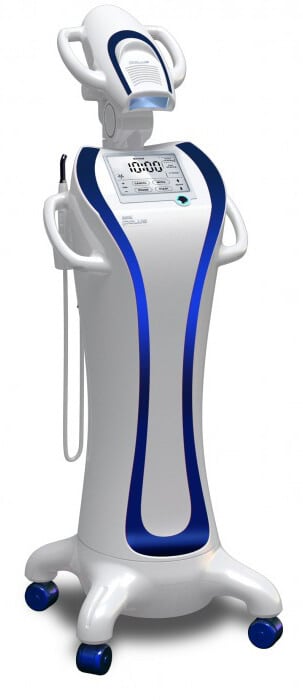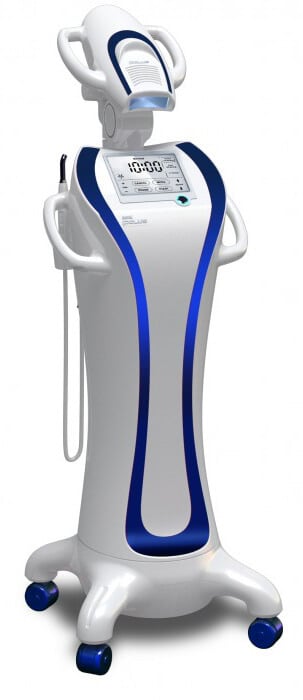 And now, exclusively in the city of Barcelona, we offer our patients the best home teeth whitening system.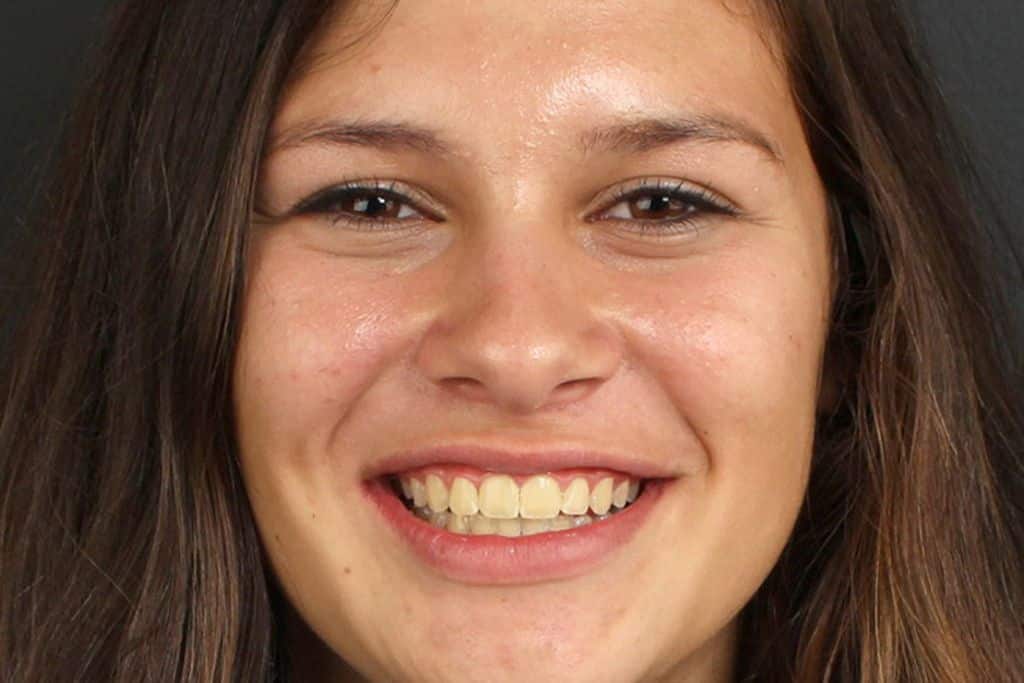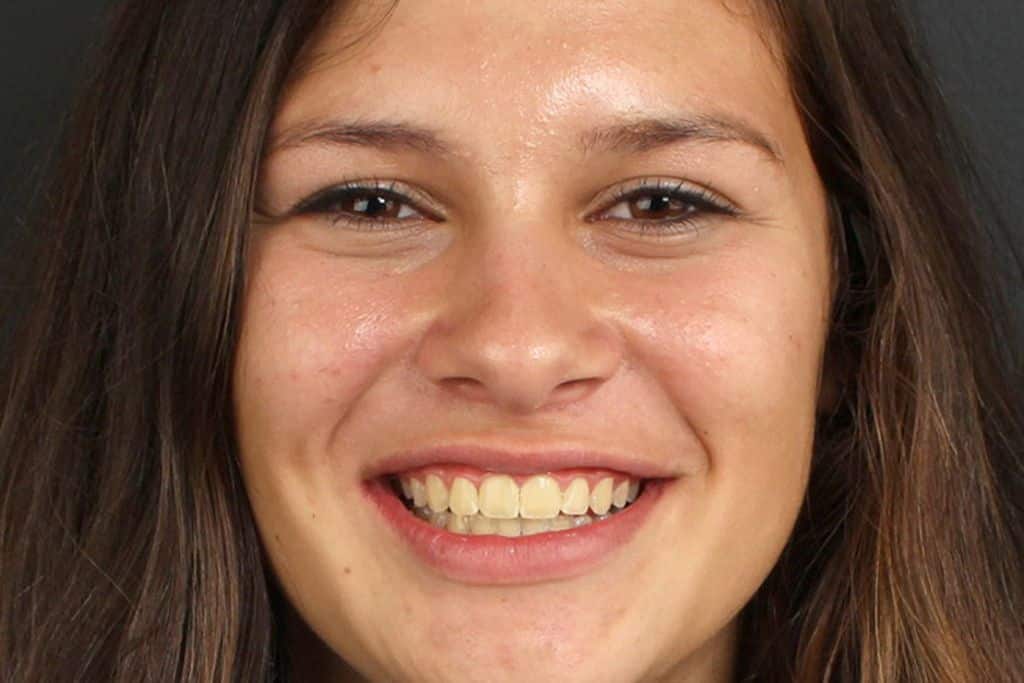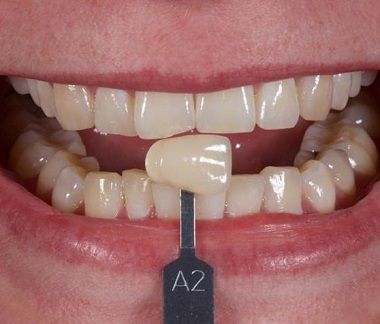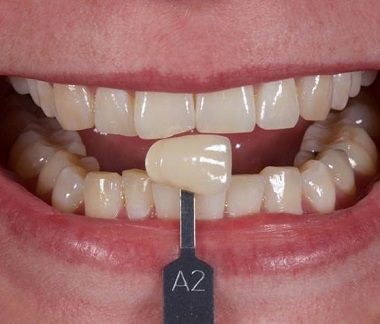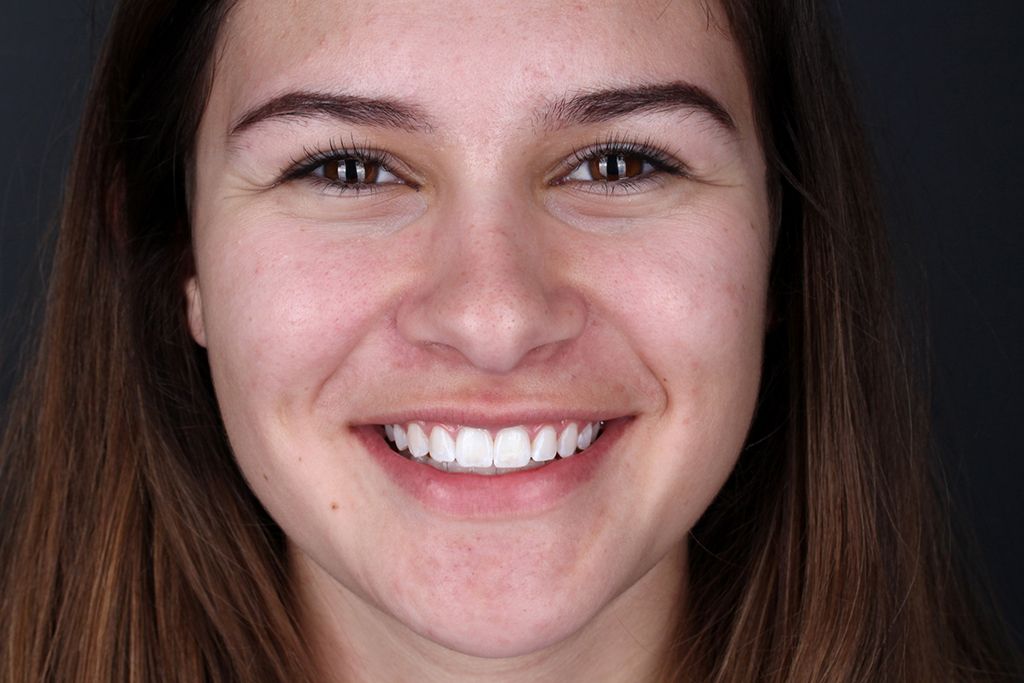 The combination of the Polus Advance system together with the Enlighten system makes it the best tooth whitening system in the world today.
Professional tooth whitening helps to lighten the natural colour of one's teeth, producing a whiter, brighter, cleaner and more youthful smile. It acts through oxygen which is released between the enamel prisms. This breaks up large staining molecules (which are dark coloured) into smaller molecules (which are lighter). It causes no damage to natural enamel. It is worth remembering that tooth whitening systems lighten the colour but do not change any other characteristics of one's smile, such as the position or shape of the teeth. Other techniques must be used to achieve this end, such as orthodontic treatments, Digital Smile Design, or the fitting of ceramic or composite veneers.
Real Case of Tooth Whitening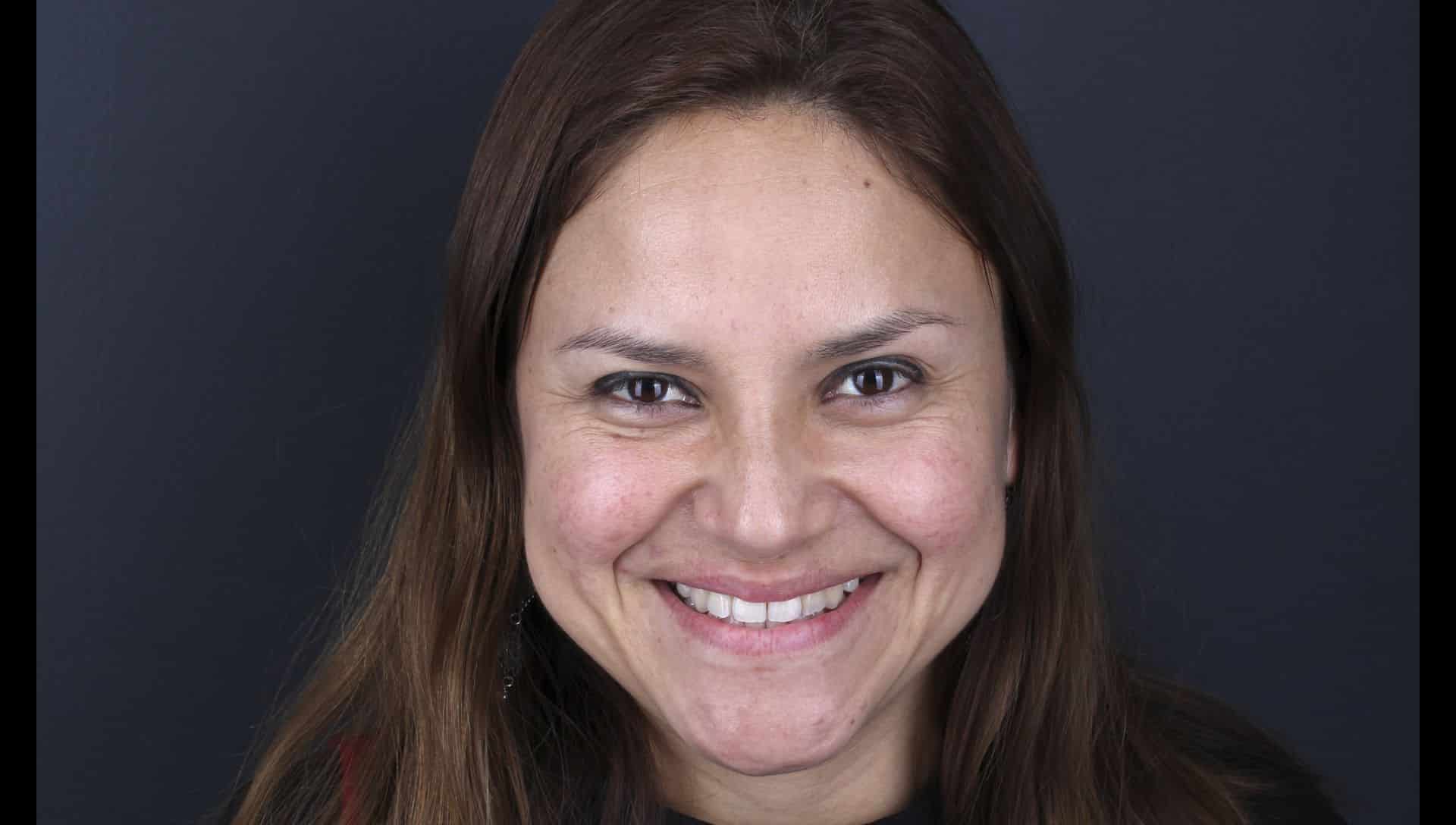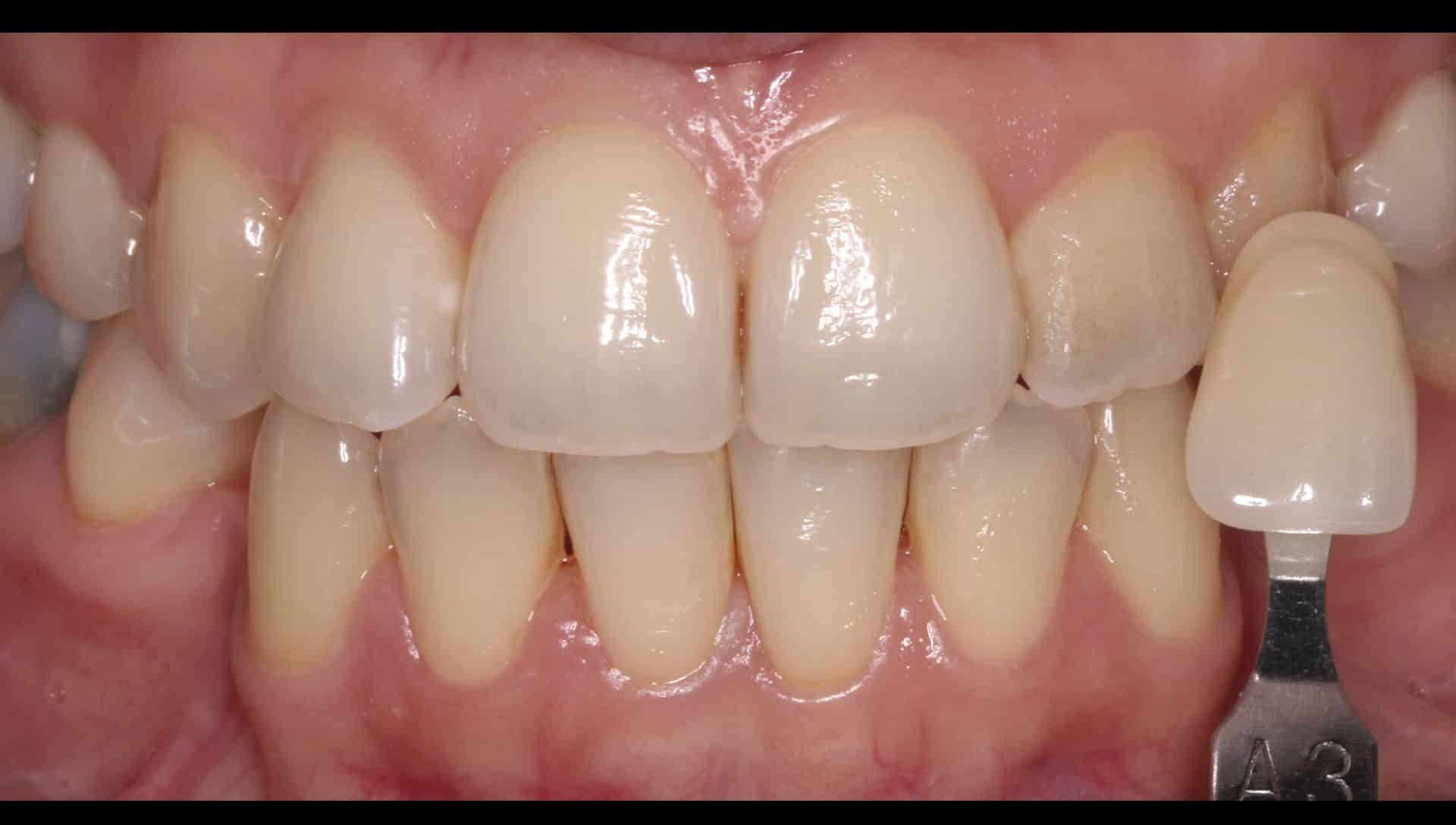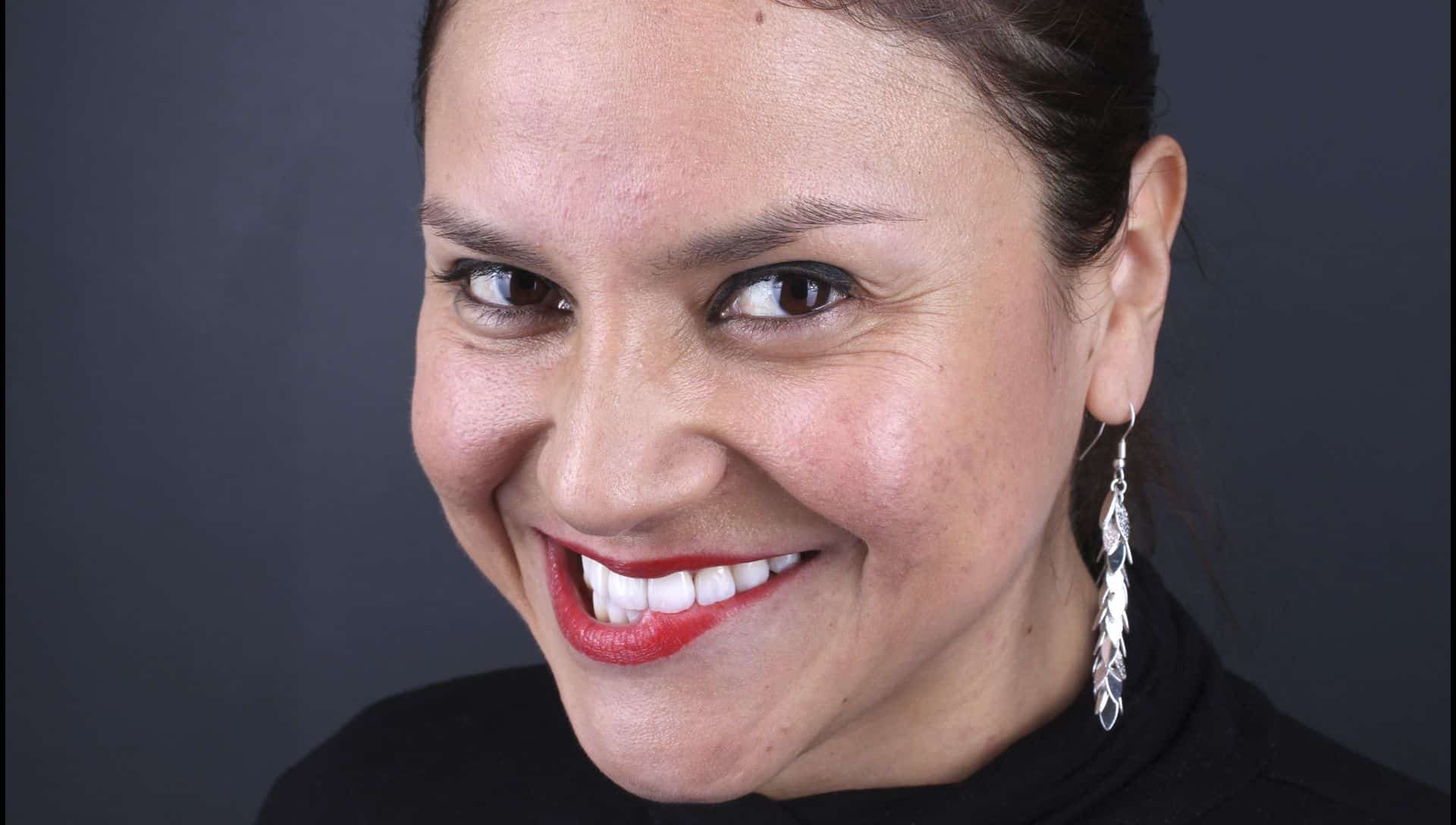 Testimony of tooth whitening
Real Case of Tooth Whitening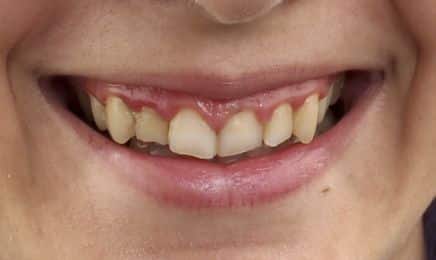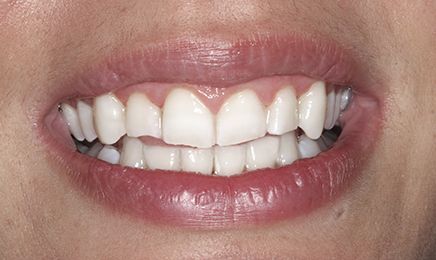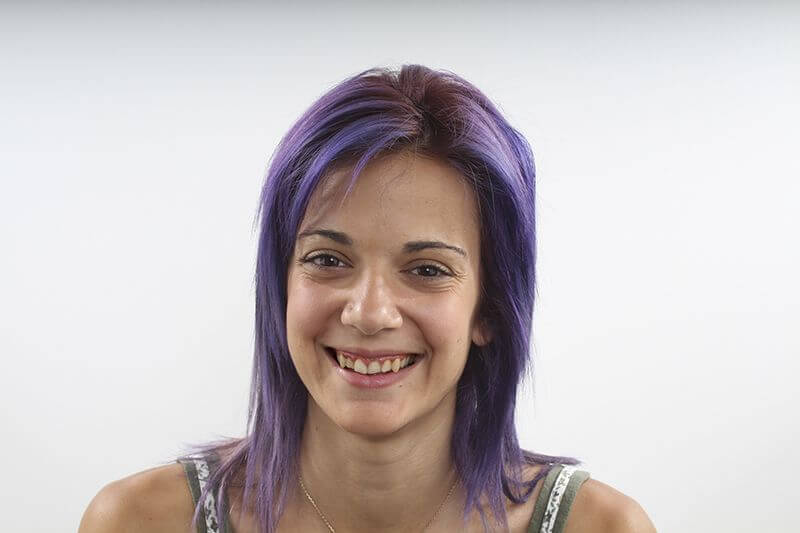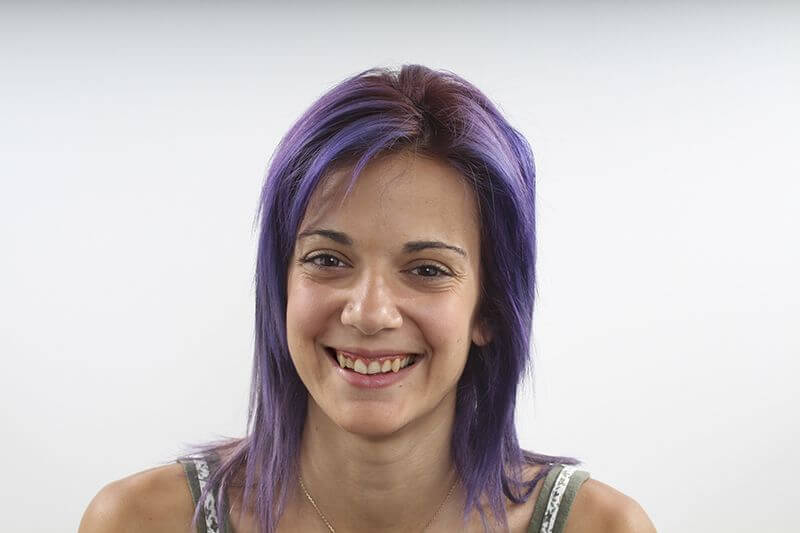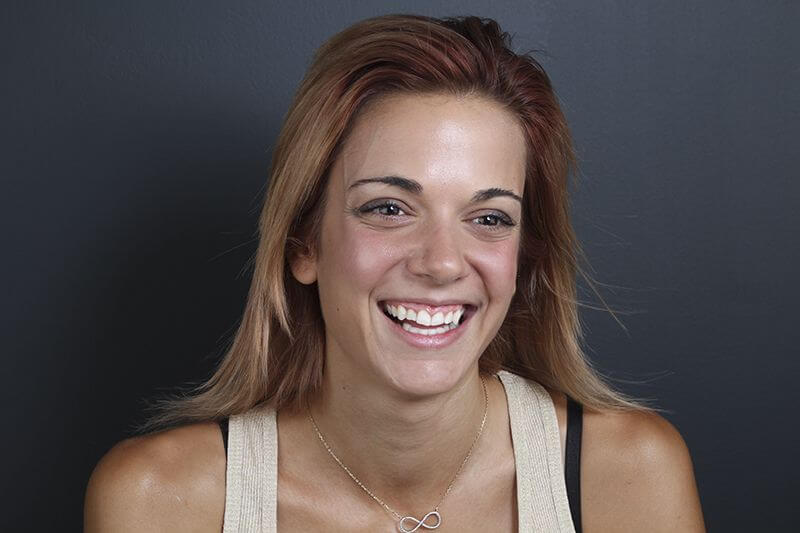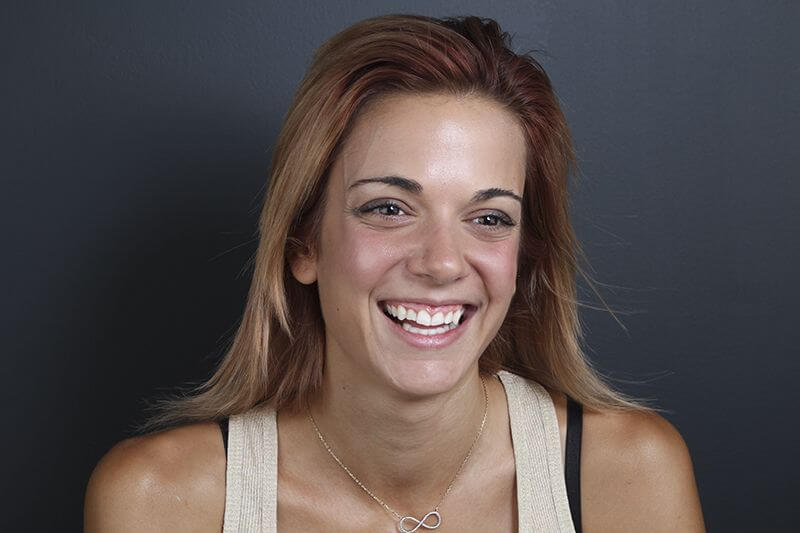 Types of tooth whitening
Different types of tooth whitening are available. They can be external (applied to the front face of teeth) or internal (applied to the interior of dead teeth). The majority use peroxides, such as hydrogen peroxide or carbamate peroxide. It is important to avoid damaging the gums during these techniques, so they must be applied by a professional. There are also peroxide-free tooth whitening treatments available, somewhat less effective but well-suited to certain cases.
Whitening can be performed in 45 minute sessions at the clinic, at the patient's home (by applying a gel to the teeth using tailor made cells), or both methods can be combined.
Real Case of Tooth Whitening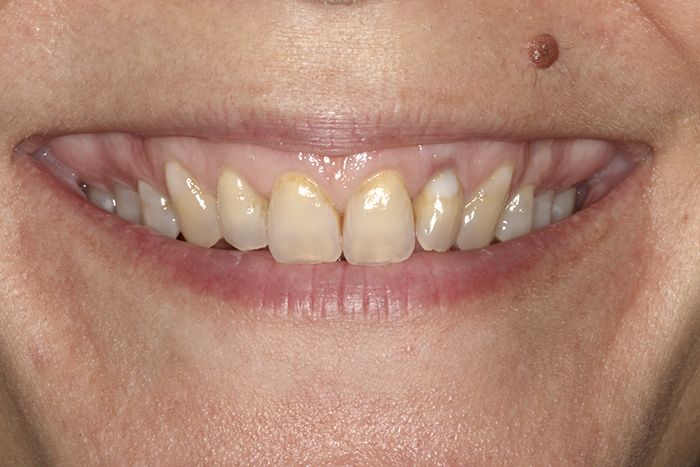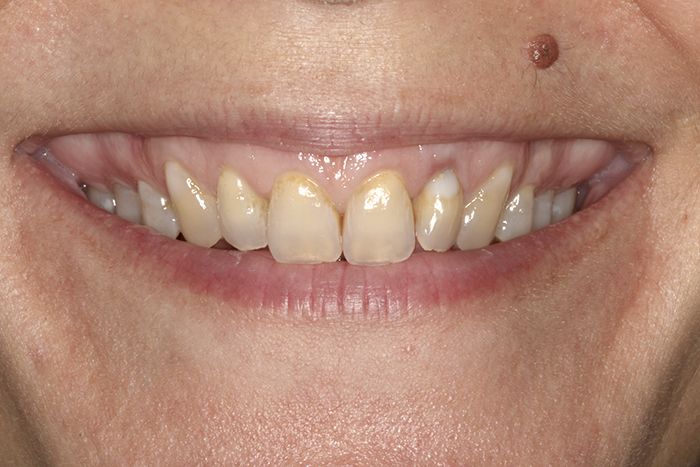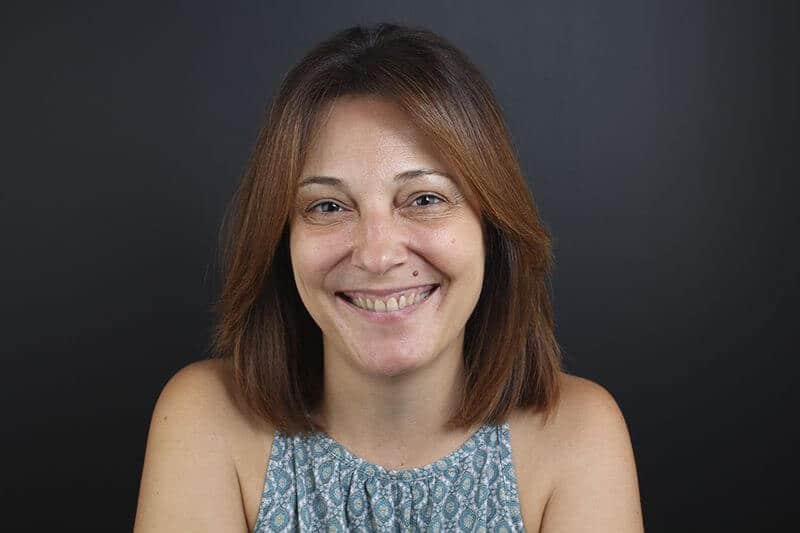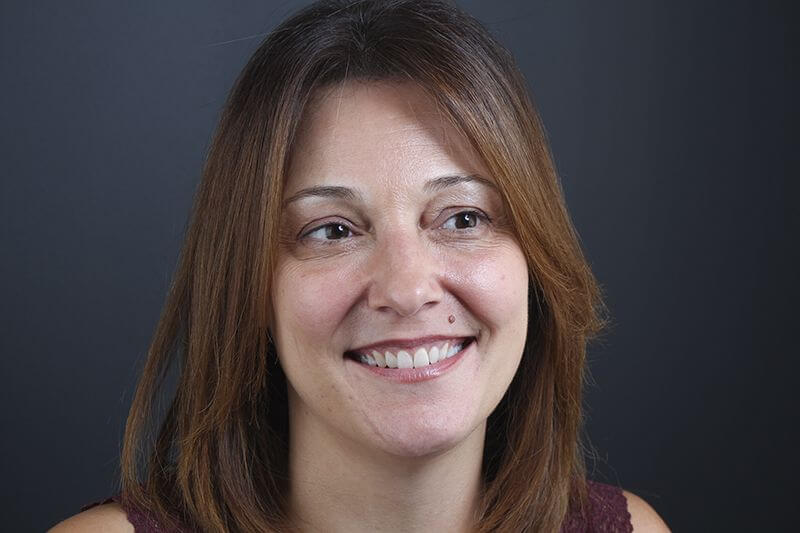 Testimony of tooth whitening
After application to the enamel, these products can be activated to improve their efficacy by using different energy sources (such as laser, plasma lamps or high-energy LEDs) available at the dental clinic, thereby accelerating the whole process. Each system has its advantages and its disadvantages. The quickest, such as laser activation, for example, can produce some tooth sensitivity that lasts for a few days. Therefore, it is desirable to count on all of the systems together, so that we can use the most appropriate for each case, or we can even adapt them according to the patient's needs.
At Clínica Dental Padrós, your dentist in Barcelona, we place the different methods available at your disposal, always offering you the most suitable solution for your particular case.
There are different systems, techniques and materials available for tooth whitening procedures. It is possible to whiten just one darkened tooth or the whole smile. (Actual cases at Clínica Dental Padrós)
Real Case of Tooth Whitening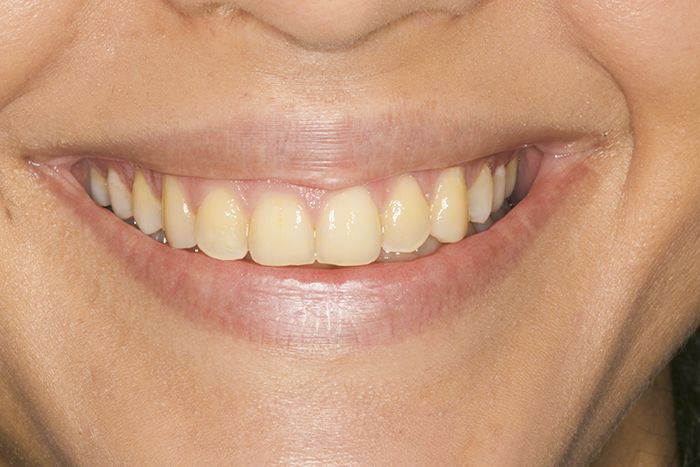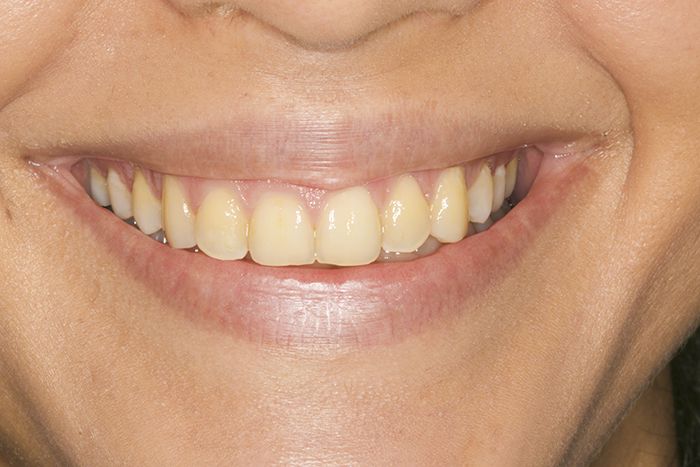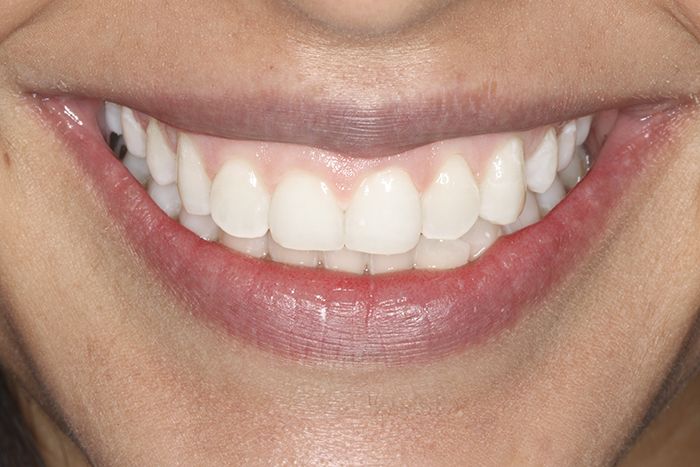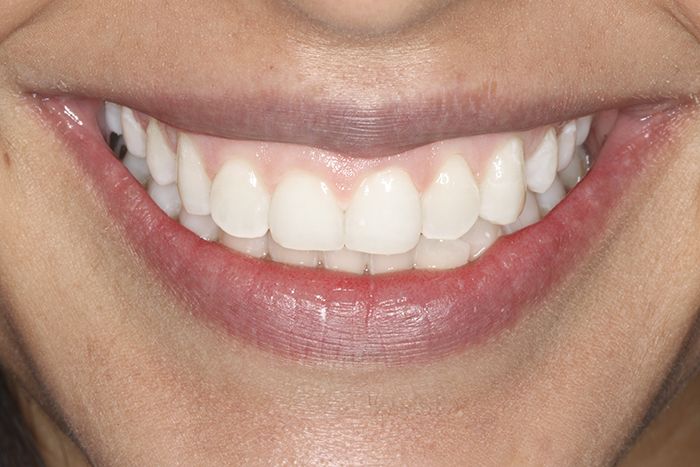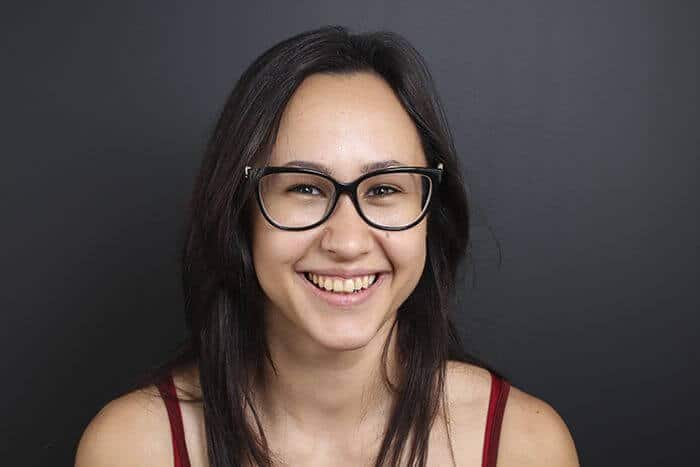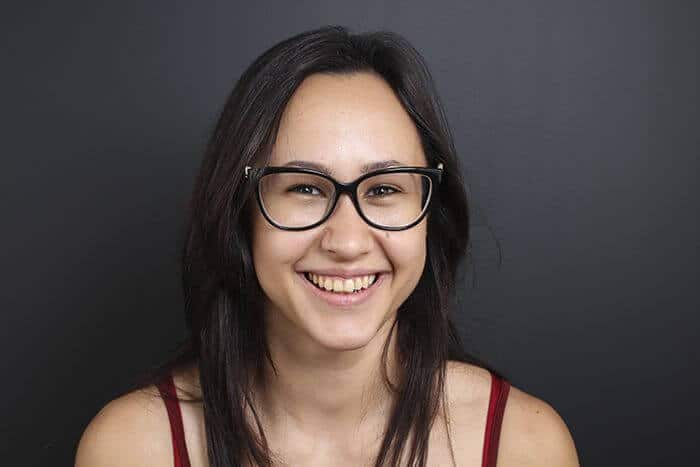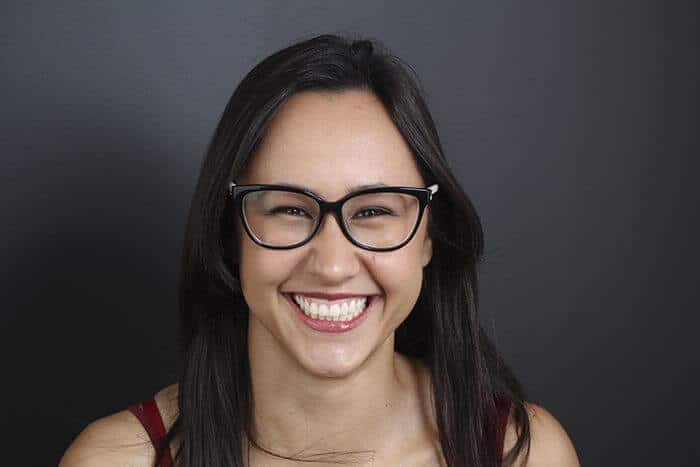 Testimony of tooth whitening
Testimony of tooth whitening