Healthy and beautiful gums tend to follow the shape of the teeth by filling in the spaces between them with extensions called interdental papillae.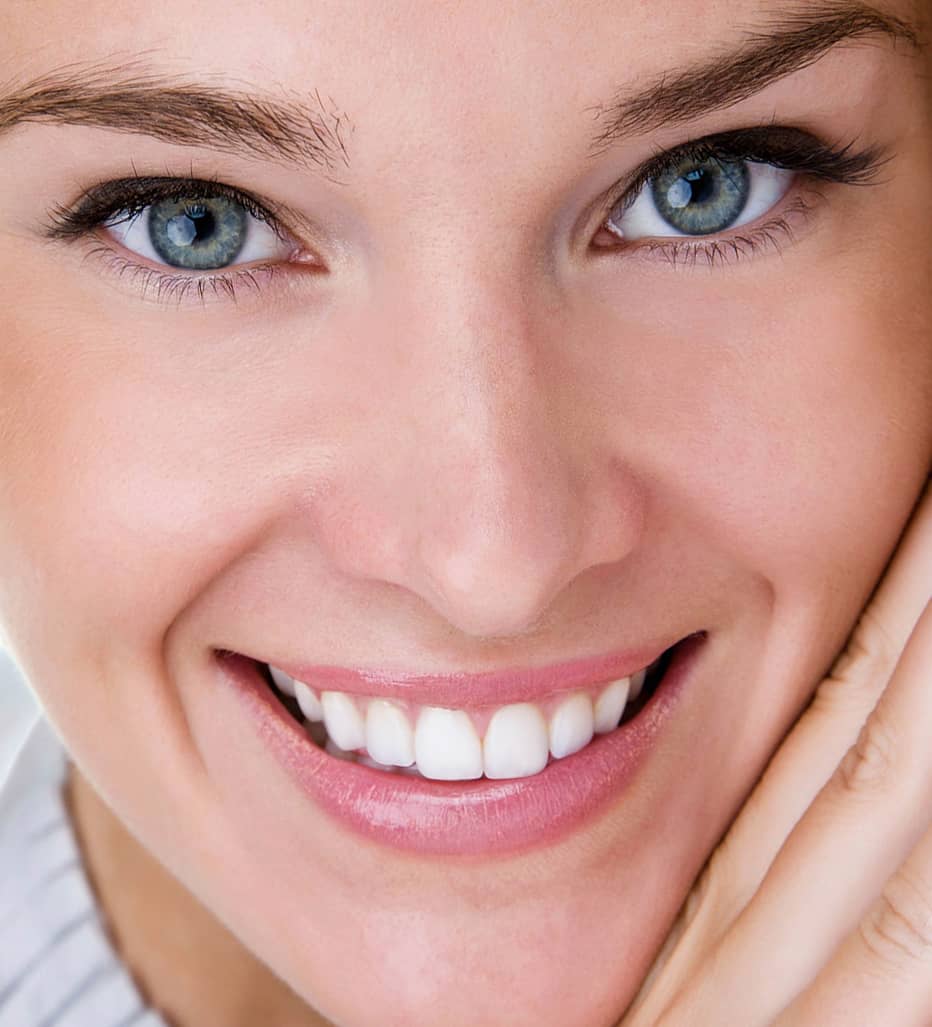 The gums acquire this shape thanks to the negative pressure that forms between the teeth every time we vacuum in the mouth (when we swallow saliva, kiss or sip from a straw, for example).
If we tend to breathe through the mouth, this effect is lost, so that the papillae tend to disappear, generating unsightly black triangles between the teeth. This generally occurs in people who have fairly triangular shaped teeth and thin gums.
A recent study has shown that this was considered by most of the people as one of the 3 biggest aesthetic problems of a smile.
Today we can solve it very easily, without having to wear down the teeth. We simply add composite in the areas between the teeth, with a very refined technique, turning triangular teeth into slightly more oval teeth.
The added portion is invisible, the black triangles disappear, and by reducing the space between the teeth, less negative pressure is necessary to maintain the shape of the gum, thus the papilla remains more stable over time.
All we do is change the shape of the teeth a little in one single visit, without anesthesia, without discomfort and without unwanted side effects. You can continue to use the dental floss, brush, eat normally etc.
Patients see the result immediately and are very happy with the change.
At the same time we carry out this improvement, it is convenient to evaluate the reason why it has occurred, in order to correct it if necessary. Frequently, the presence of these black triangles is due to an oral breathing problem that should be analyzed.
If you experience this problem, do not hesitate to contact us. It has an easy solution.