Fluoride iontophoresis
Iontophoresis acts topically on the tooth's surface to increase its fluoride content by converting hydroxyapatite (a mineral in tooth enamel) into fluorapatite. This mineral is much more resilient to the acids produced by caries bacteria and in the diet.
The process does not cause any discomfort and reinforces the teeth's enamel. It significantly decreases the risk of caries and reduces dental sensitivity.
The ideal moment for application is just after your mouth has been professionally cleaned, as fluoridation is most effective after eliminating any persistent plaque and tartar. In addition to this, the process helps to prevent the tooth sensitivity which some people note after the cleaning procedure, especially those with gum diseases (gingivitis or periodontitis).
When the material inside the tooth (dentine) is exposed due to eroding or receding gums, for example, the dentine's very fine tubes (tubules) transmit temperature changes and other stimuli to the nerve, producing discomfort or pain. With fluoride iontophoresis we can deposit minerals in the entrances of the tubules, calcifying them and preventing the transmission of stimuli and, therefore, reducing tooth sensitivity via a natural, non-invasive process.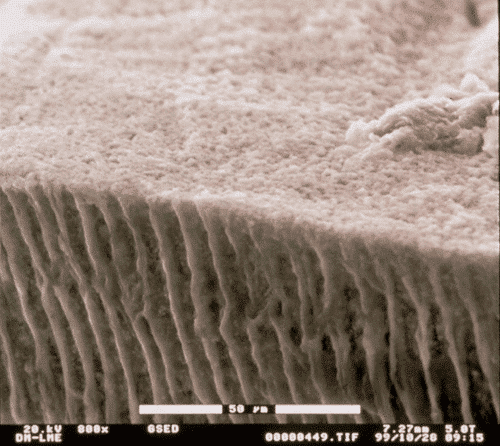 Photograph of tubules in teeth dentine as seen through an environmental scanning electron microscope (study by Clínica Dental Padrós)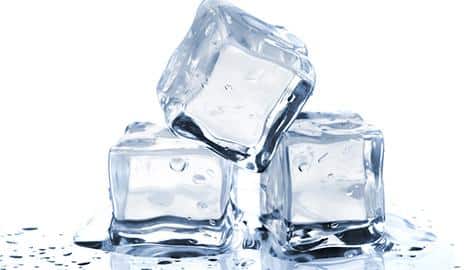 With fluoride iontophoresis we can prevent tooth caries from appearing and reduce sensitivity to hot and cold food and drinks