BiteStrip
Between 20 and 50% of the population clench, erode or grind their teeth, especially during the night. In other words, they have bruxism. However, there are different types and degrees of bruxism. In addition to this, throughout one's lifetime, there are periods when it can be more severe and others when it hardly occurs at all. It depends on several factors, such as stress, the patient's habits, how the teeth fit together, their relation with the different muscle groups of the face, neck and back, etc
Given that bruxism mainly occurs while sleeping, it can be very difficult for both patients and dental professionals to control its evolution. Some people are adamant that they never clench their teeth despite presenting clear signs and symptoms of craniomandibular dysfunction (problems with the jaw).
The ingenious BiteStrip® device helps detect the presence and current intensity of a person's bruxism. It consists of a small sensor stuck to the patient's cheek and measures the muscular force exerted when closing one's mouth. The patient wears the small device for one night and the next morning it tells us how many cycles of maximum force the muscle exerted while they were asleep. It is not unusual to find patients who register over 150 clenching cycles in just one night.
We can record the values obtained and compare them over time and after treatments have been applied.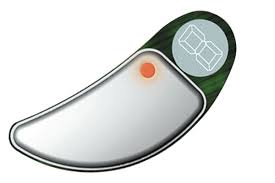 BiteStrip® as an ingenious method of diagnosing bruxism by measuring the cycles of muscular pressure that a person exerts during one night