Testimonials
For medical team Dental Clinic Padrós the opinion of our patients is the most important and what drives us to continue improving and studying new dental techniques. If as a patient you want to help and give us your opinion you can do in the form bottom of the page.
Video testimonials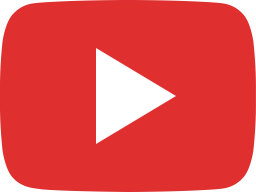 Estética Dental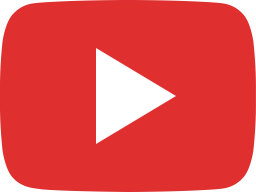 Implantes dentales inmediatos y prótesis dental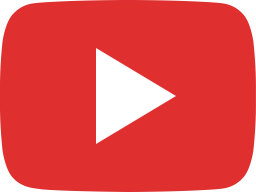 Tratamiento PINHOLE de encías retraídas sin suturas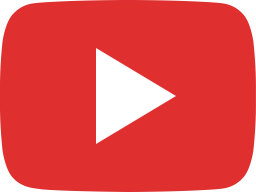 Blanqueamiento dental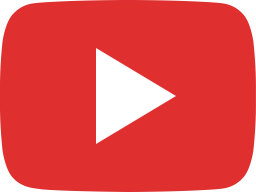 Carillas dentales y ortodoncia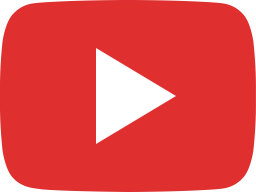 Extracció del queixal del seny
Our patients say

José Manuel Martínez
29/12/2019
i am josemanuel, 51 years old, my case is porcelain veneers, abscess, incorrect occlusion and change of amalgam
I searched the internet, saw examples of patients, the 3D techniques, found this clinic, made an appointment and at four months I have a new smile, and a healthy and chewy set of teeth like never before.
They are very nice, very professional and the result is unbeatable, better than I had imagined, family and friends confirm it with "how did you not get them before?
now I smile in the pictures and my self-esteem has gone up.
As for the price, it's like everything else, it depends on what you have to do, different proposals, and always with a budget, which if it escapes, they give payment facilities.
I recommend it 100%
thrilled!

I was looking for a professional clinic, which I could trust and where they had the latest and best to take care of something so important to me as is the oral health. Well, talking about it with a friend, he recommended the Padrós Clinic. I went and since then I don't want to go anywhere else. The treatment of all the team is great, they are loving and take care of every detail (especially Raquel who is a sunny person and has a passion for what she does). Besides, it's the first time I go to the dentist quietly, because so far they haven't done me any harm. I've had a treatment and some fillings and I haven't felt any pain (this has never happened to me before, I was tense at the dentist, now I'm happy). The only "but" I would put is the price. Budgets are high.
You changed my husband's life from not smiling to being able to do it.

Alexis Olivares Vaello
23/10/2019
Hello, I am very happy with the whole process of normalization and whitening of my teeth, both Dr. Padrós and Esther, Jessica, Ángeles have treated me very well from day one, I did not suffer any pain with the extractions and little by little they have been guiding me and teaching me how to take a good dental hygiene. For people who perhaps have something or shame about going to the dentist because they have bad teeth, as I had them, I recommend the Padrós dental clinic because they are super delicate with these issues and feel at home 🙂
Pablo Daniel Quinteros
02/10/2019
I was looking for the best dental clinic to perform my orthodontic treatment, since for me any body treatment deserves the best I can find in the market and that's how it was. I went for a previous appointment where I was attended superbly in a sophisticated, professional and attentive atmosphere. After making a specific plan of all the things I wanted to improve, I received a magnificent treatment in each of my consultations, in all of them I took without exception the feeling of being in the best clinic I could find. The people who were in charge of my treatment from the beginning to the end let me appreciate their passion, professionalism and good attitude in their work at the clinic. As for the treatment I have to emphasize my full satisfaction with the result, I have improved my facial appearance giving me more cordial lines to my structure and appreciating a magazine finish for my smile. It is a pleasure as a client to feel assertive after coming and receiving such a pleasant experience with a factor of utmost importance as dental care. Without further ado, I recommend that anyone looking for the best in dental care and improvement should come to the Padrós Dental Clinic. I have only words of thanks for your work on me, one and a thousand times!
Michaela Windisch
06/09/2019
Industry leaders in Barcelona! Very advanced techniques and complex treatments.

Gerard Tella Ruiz
31/07/2019
Both I and my family have been clients for more than 15 years. Perhaps there are dentists who are below the price, but the treatment, the interventions and the diagnoses are of very good quality. Without any intention of making announcements, but health and quality have a price, no doubt is a site that would recommend it!

Cristina Freixas Tudela
25/07/2019
Totally recommendable!!!!. for their treatment, their details, professionalism, the team is great, the treatments are guaranteed by the professionalism of their team and the most advanced methods.avui estic molt contenta i puc somriure de nou!
I've been to the dentist, I've overcome the fears, the irrational fears that paralyze and move the threads of your life.
I am very happy, yes, happy to have gone to the dentist!
At Clínica Padrós I have found an unbeatable human and professional team. From the very first moment I felt at ease with you, I felt cared for, understood and pampered to the very end.
And to say, why and what for? As much as I have done this, I have saved many rivers to life.
Thank you Clínica Padrós, thank you very much team, thank you Dr. José Luís Padrós, for the professionalism and sensibility and for making me the SOMRIURE, physical and moral. 😃
...and I don't even know what I'm doing! 👏🏻👏🏻💙💙💙